About us
Inheritance Preservation Seminars explain how to keep hard-earned assets in the family and preserve these down the bloodline for future generations.
The highly acclaimed seminars are sponsored and presented by legal and later life specialists with decades of experience in helping families across the UK in all areas of estate planning and wealth preservation.
The central theme of the seminars is 'joined-up thinking' bringing together expertise from legal, financial and taxation specialists.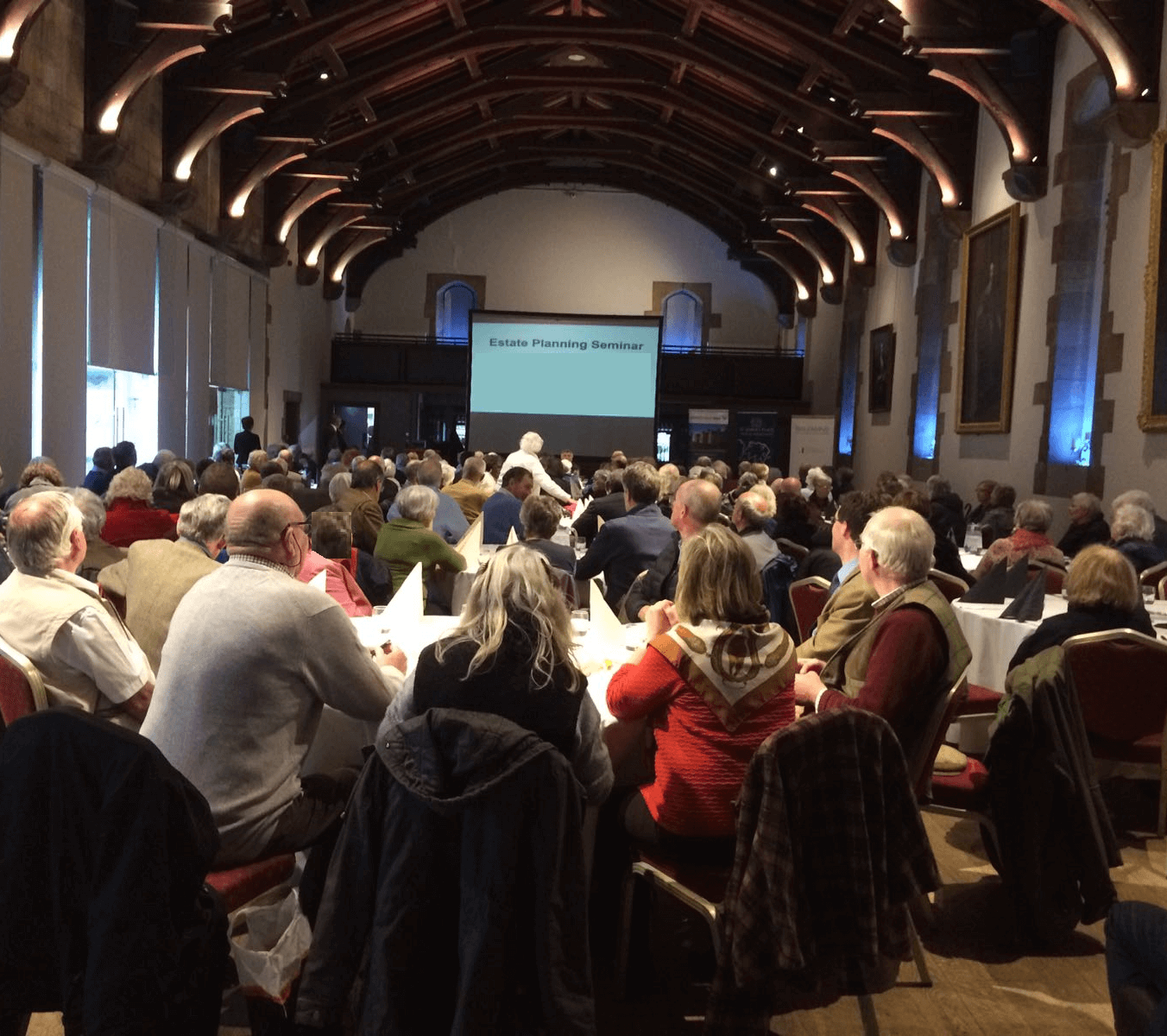 Subjects covered in the seminar include:
Strategies for keeping wealth in the family
Using trusts to preserve family wealth
Gifting money to children and grandchildren
Protecting wealth from business failure or divorce
Changes to Inheritance Tax announced in the Budget
Care fees, long-term care and immediate needs annuities
Lasting Powers of Attorney
Wills and probate
Note that Inheritance Preservation Seminars promotes the seminars and manages the events on behalf of legal and estate planning practices. We do not ourselves deliver the presentations nor do we provide any advice, regulated investments or unregulated investments. However, access to advice through the companies who sponsor the seminars is available post-seminar.
Where appropriate, seminar attendees are entitled to a no-cost consultation without obligation, with a legal and/or financial planning consultant.
The content published on this website and presented in the seminars is for general information purposes only and no part of it constitutes advice. Inheritance Preservation Seminars does not promote care cost or tax avoidance schemes, and we are not in any way connected to Universal Wealth Preservation. You should always seek professional advice from fully qualified and legally regulated sources.
"Very good presentation, the presenters came across as very knowledgeable and experienced but also honest and trustworthy" – P. Fisher